Welcome to the home of Special Shape Hot Air Balloon Team

NAILED! Hot Air Balloon Team. This is even more pointless than our last project.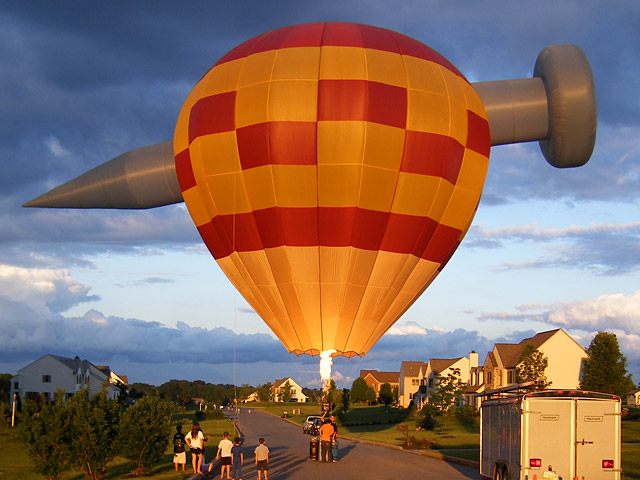 Photo by Mike Shipley
"Nailed" is a very unusual 42,000 cubic foot one-person special shape hot air balloon system with a nail appendage "impaled" through the envelope. It still flies normally, but don't let anyone pull that piercing out! This hot air balloon also has the unique notoriety of having a curbside recycling bin converted to use as a basket (complete with the original functioning wheels and lid). The pilot takes the trash out on every launch!

The original balloon envelope was built in May of 2000 and has been flown successfully many times (sans appendages). The two main nail appendages were constructed and applied to the envelope in late September, 2005. The photos below show the first Nail inflation on September 23, 2005.
The balloon has been a great crowd-pleaser even in its prior incarnation, with the recycling bin being an extremely distinctive feature and favorite of many spectators. It has been a featured balloon at the Socorro, NM Balloon Rally Thanksgiving weekend of 2004, and also appeared prominently in a recent issue of the BFA's Ballooning Journal (March/April 2005, pages 31-33).
"Nailed!" may be one of the lightest special shapes in the world. Final envelope weight is a remarkable 95 pounds! Travel costs are minimal since this balloon can and has been carried aboard airliners as checked baggage.
NAILED! is available for limited appearances worldwide during the 2013-2014 season. Contact us by email or phone below for all inquiries.
---
Pilot/Constructor: Jon Radowski
jon@apexballoons.com - 1-877-946-8247

First inflation after addition of nail appendages!
September 23, 2005 - Chester Springs, PA
(Click to enlarge)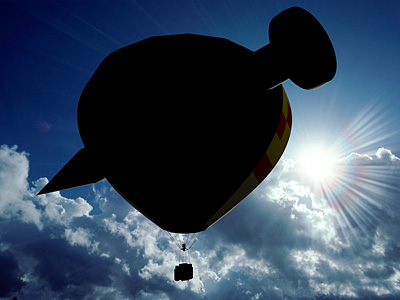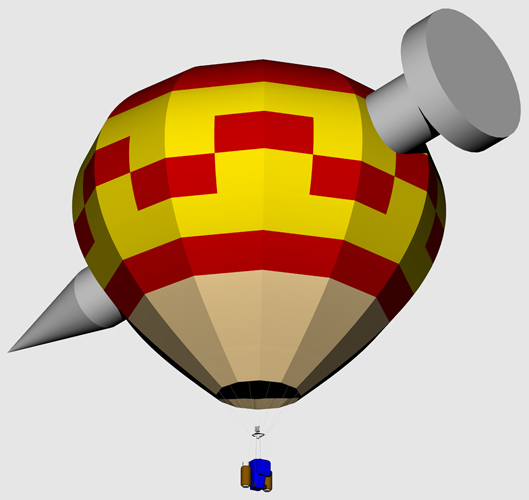 Computer rendering of the recycling bin basket setup currently in use.
Hot Air Balloon Rides in Philadelphia, Pennsylvania, New Jersey, New York City with Above & Beyond Ballooning
Hot Air Balloon Rides in Albuquerque, New Mexico with Apex Balloons during the Albuquerque International Balloon Fiesta
Hot Air Balloon Rides in Phoenix Arizona by Apex Balloons - Scottsdale Arizona Hot Air Balloon Flights
All content © Copyright 2005- Jon Radowski
Site Created 3/29/05 - Last Updated 8/22/13 8:57 AM EDT